Snipers Win Medals at Niagara
---
---
Snipers Bring Home Niagara Medals
Two Snipers teams brought home medals from the popular Niagara Falls Tournament last weekend, Congratulations to the U16 Team on winning the Gold medal with a shut out 3-0 victory in the final against St Katherine's. Our U12 Team won all of their round robin games and brought home the Silver medal from a hard fought final with Elora Fergus. Very well done to both teams!
Coaches Rudy Taylor, Stacey Anderson, Jen Ament with the U16 Gold Medal Winners: Jill Sterkenburg, Natalie Taylor, Leah Van Straaten, Kylie Robertson, Megan Richardson, Abby Martin, Erin Sterkenberg, Ella Taylor, Charlee Henderson, Ariel Barber and Emma Carr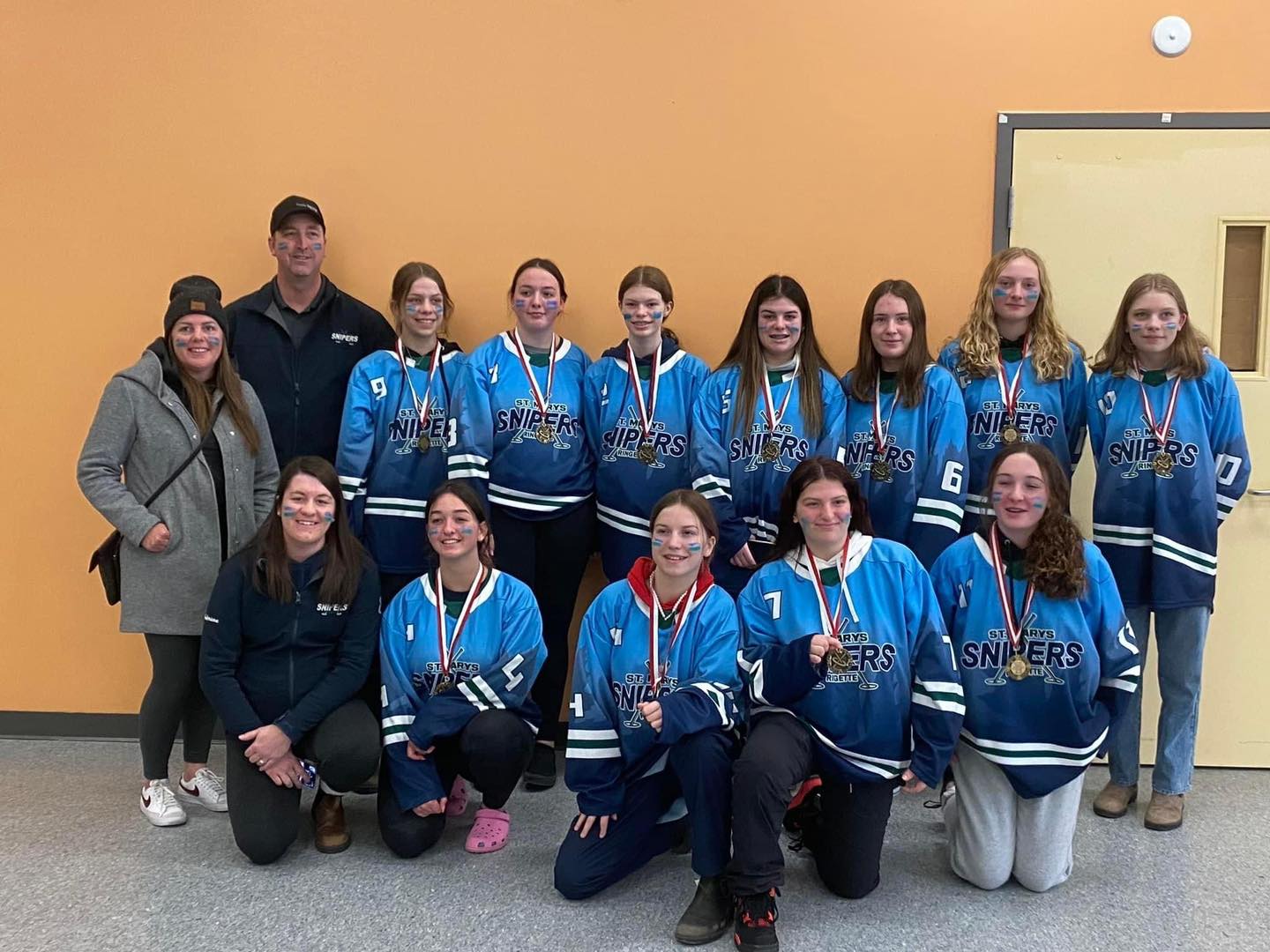 The U12 Silver Medal Winners coached by Kari Stokes, Jim Burlingham, Evan Habermerhl, and Laurie McCutcheon.